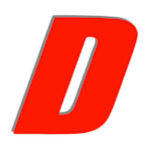 Company Description
Marketing Programs – Develop a suite of programs aimed at generating awareness, attracting new contacts/accounts, increasing pipeline and developing executive relationships to expedite sales cycles across the Central and Southeast regions
Job Overview
Lead Generation and Nurturing Program Management – Proactively drive marketing programs from planning, execution, to tracking results. Understand sales and market needs, ensure alignment with organization objectives, leverage portfolio of existing programs, define new programs, success measures, and execute programs in-region.
Key Requirements
A passion for identifying effective and unique campaign ideas, themes and offers and transforming these ideas into executable programs that result in incremental revenue opportunities (pipeline) and support efforts to help sales close the opportunities faster and more effectively.
Proven track record of aligning Marketing with Sales with tangible success, i.e. tangible growth, lead and revenue generation achievement.
Experience and proficiency with both traditional and digital marketing vehicles such as mail, email (including nurture/drip marketing), events/webinars, inbound marketing, mobile as well as SEM/SEO, and variety of social networking vehicles.
Strong analytical, project management, and teamwork skills; ability to learn quickly.
Innovative – ability to develop/execute on new ideas through collaboration.
Enthusiastic and self-motivated while navigating competing demands.
Excellent written and oral communication skills. Proven ability to communicate at many levels –conceptually and tactically – including strategies, plans, activities, metrics, budget.
Proven ability to translate product positioning and attributes to industry-specific messages and value propositions.
Positive and forward thinking. Displays passion and excitement for serving customers and prospects.
Exemplifies Qlik Core Values: Teamwork for Results, Challenge, Open & Straightforward, Take Responsibility, Move Fast.
Proof of full vaccination against COVID-19 will be required as a condition of employment in the US. If you receive an offer and are unable to get vaccinated for religious or medical reasons, you may request a reasonable accommodation prior to commencing employment.
We Offer
An exciting job where you can assume responsibility and develop professionally.
A dynamic team with friendly, highly-qualified colleagues from all over the world.
Strong, sustainable growth and fresh challenges every day.
Flat hierarchies and short decision paths.
If you feel that this is the place where you belong and start your career with a ton of new opportunities, please don't hasitate to apply for the job position.